Choose Your Plan
Choose Your Plan
Any Style
Two-Story
Ranch
Cape Cod
Benchmark Collection

i




---

American Dream
Coastal Lifestyle
Lake & Lodge

Homestead Collection

i




---

Homestead
Multifamily

Modern Collection

i




---

Modern Living

Show me homes regardless of collection
Any Sq. Ft.
Under 1,500
1,500 - 2,000
2,000 - 2,500
Over 2,500

Custom Building Simplified
Who We Are
We've simplified the homebuilding process for over 65 years with unmatched passion for craftsmanship and high-quality homes.
Stronger Than
Site-BuiltRitz-Craft homes are built in a controlled indoor environment with more framing and fastening materials to withstand transportation, making them stronger than

site-built homes.

Be in Your
Home SoonerWhile we're busy building your dream home, a builder is on site preparing for the home's arrival. This puts you in your home faster than with a

site-built home.

Energy Efficient
by Design

Ritz-Craft Homes meet or exceed your local insulation requirements for year-round comfort, and we offer insulation upgrades for even greater energy efficiency.

Innovative
Smart Homes

Create a home that keeps up with the times by adding smart home technology with our suite of innovative options.
Proven Leader in Building America's Dream Homes
Over the years, we've been recognized by the National Home Builders Association's Jerry Rouleau Awards for Excellence in Marketing and Home Design for our beautiful homes and innovation.
Large Company Resource.
Small Town Personal Experience.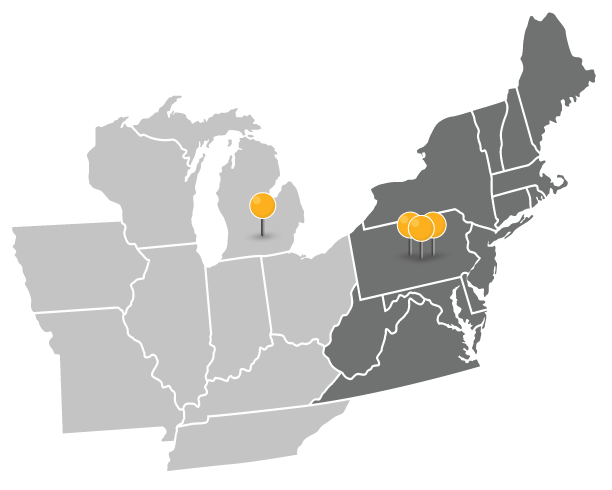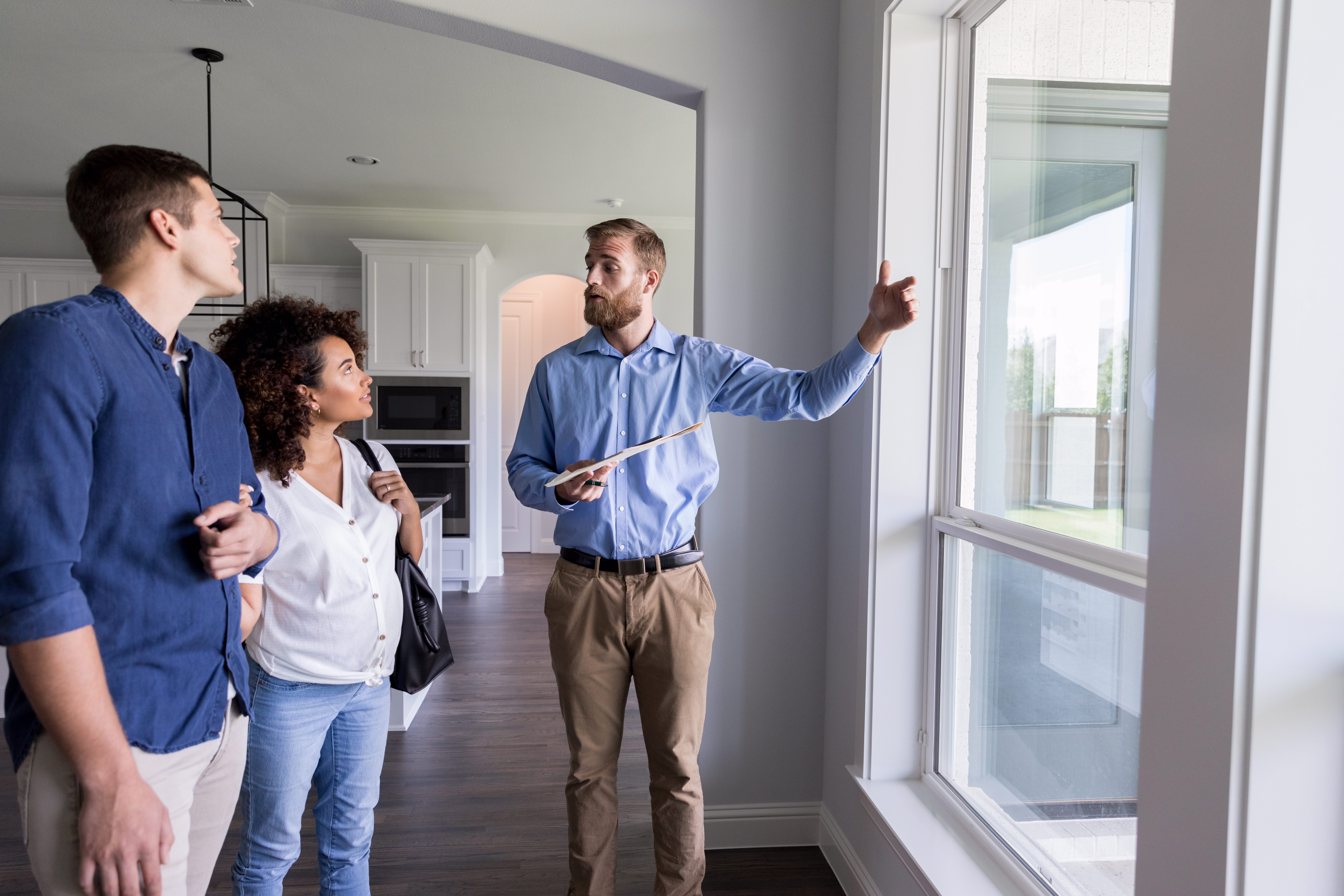 From the countryside of Virginia to the suburbs of Maryland, the beaches of New Jersey, and beyond, Ritz-Craft is the largest family-owned modular builder in the United States. We offer hundreds of floor plans, from small to large modular homes throughout the Northeast/Mid-Atlantic and Midwest.
Whether you are looking for a first-time home buyer floor plan with a strict budget in mind or a modular beach bungalow plan to make your vacation dreams come true, all our plans are designed to provide maximum affordability, flexibility, and personalization.
Together with our strong network of independent builders, we've become one of the leading Pennsylvania modular home manufacturers. You can expect:
Affordable personalized home options
Network of reliable builders backed by the support of our virtually endless resources
Unparalleled design, workmanship and quality in every product and service

Our system-built modular home models are constructed with the latest and most efficient construction methods and well-renowned brand name products. Find a builder in your area today to start your custom build.
Learn More About
Ritz-Craft's

Family of Companies

Our diverse business portfolio of cabinet manufacturing, building product distribution, and transportation divisions has been a key to fulfilling our mission of producing the highest-quality homes at an affordable price.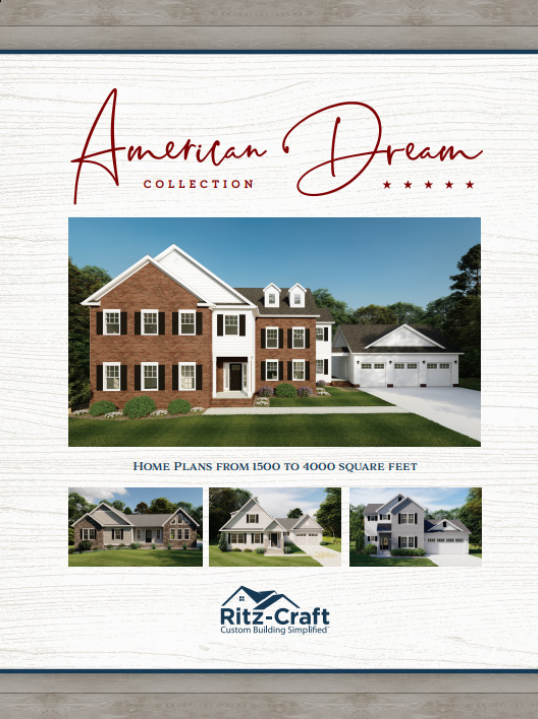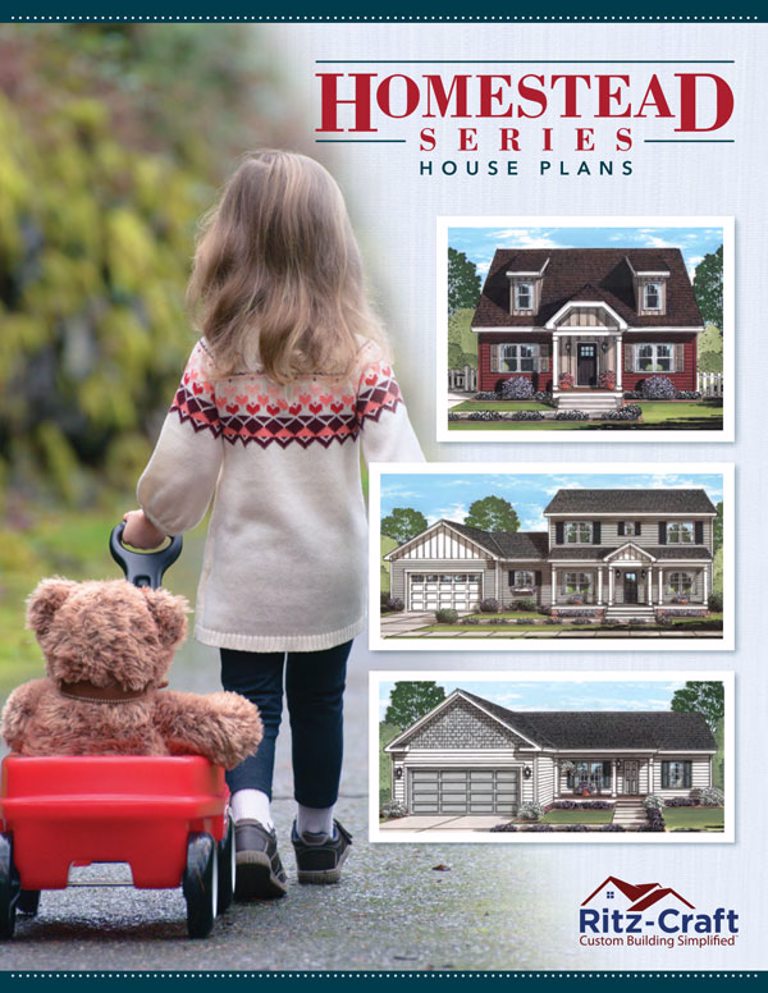 Ritz-Craft Resources
Get instant access to hundreds of downloadable, easy-to-print floor plans and renderings of quality homes.
Free Downloads