Choose Your Plan
Choose Your Plan
Any Style
Two-Story
Ranch
Cape Cod
Benchmark Collection

i




---

American Dream
Coastal Lifestyle
Lake & Lodge

Homestead Collection

i




---

Homestead
Multifamily

Modern Collection

i




---

Modern Living

Show me homes regardless of collection
Any Sq. Ft.
Under 1,500
1,500 - 2,000
2,000 - 2,500
Over 2,500
The Highest Quality Homes
State-of-the-art construction.
Unmatched quality.
Ritz-Craft's custom designed homes use only today's latest and most proven construction methods and well-established brand name products to exceed state home building codes — and your dream home expectations. Whether it's a feature you can see, or it's hidden deep beneath your walls, our mission is to give you the highest-quality, safest home on the market.
Ritz-Craft's
Behind-the-Scenes

Advantages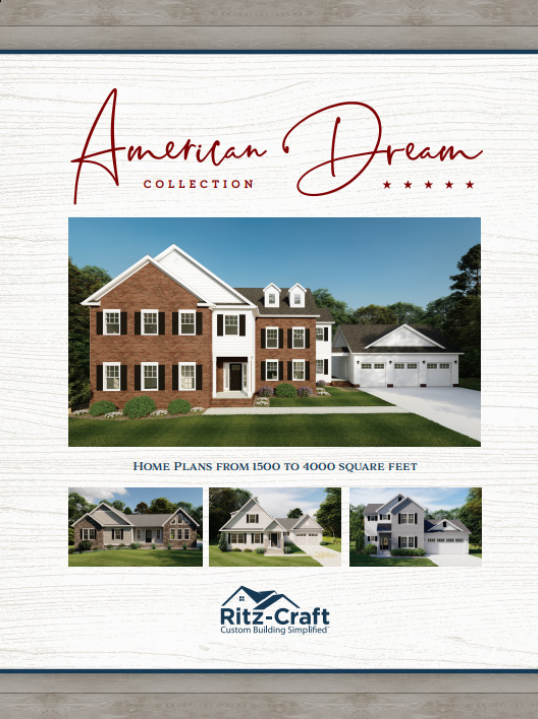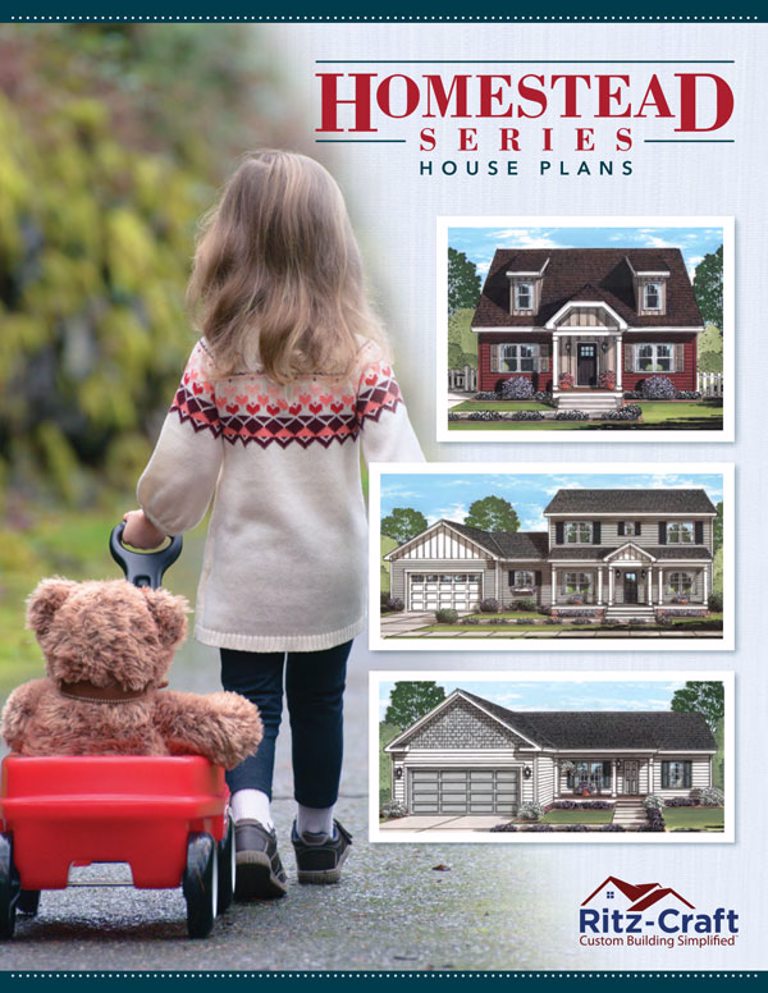 Ritz-Craft Resources
Get instant access to hundreds of downloadable, easy-to-print floor plans and renderings of quality homes.
Free Downloads