Choose Your Plan
Choose Your Plan
Any Style
Two-Story
Ranch
Cape Cod
Benchmark Collection

i




---

American Dream
Coastal Lifestyle
Lake & Lodge

Homestead Collection

i




---

Homestead
Multifamily

Modern Collection

i




---

Modern Living

Show me homes regardless of collection
Any Sq. Ft.
Under 1,500
1,500 - 2,000
2,000 - 2,500
Over 2,500

A Custom Home Building Experience Like No Other
Start with your dreams.
Ritz-Craft makes the process simple and personal.
It All Starts with You
Your Family
Your Dream Home

Customizing your future home starts with your dreams and your family. Making the search process simple with the highest quality homes starts with us.

Your
Builder / Guide

Our trusted builders are by your side through every step of the building process. They guide you through everything from choosing a floor plan to finding land and financing down to the most enjoyable details, like color selections.

Ritz-Craft's Innovation
and ConstructionWhile your home's site evaluation and foundation work are in process, every

Ritz-Craft

home is built with remarkable strength in a

climate-controlled

environment. Our team of skilled craftsmen are always focused on building the

highest-quality

homes using the latest technological advancements.
Five Easy Steps to
Building a Ritz-Craft
Custom Home
STEP 1: Budget & Financing
How much can you afford to spend on your new home?
our homes are treated the same as

site-built

homes by your bank
your monthly mortgage should be 25 to 33% of your monthly gross income
TIP: talk to your bank to get prequalified for a home loan amount
STEP 2: Choose your home + amenities
Style. Size. Bedrooms. Baths. Kitchen Features. And More.
browse our floor plans, options, and amenities
visit your Ritz-Craft builder (find one here)
see a model home in person
TIP: use your builder to help you narrow your search for the home that makes sense for you
STEP 3: Select your site
Choose a location or build on your own land
build on your own land or ask your builder for available lots
your builder will inspect your site to ensure:

your site works for your new home plan
you will have good road access
your site complies with local codes and regulations
STEP 4: Let's get the process rolling
Just a few things to check off:
double check your plans – check
secure financing – check
go over purchase agreement with your builder – check
pay deposit – check
permits secured - check

construction process begins
STEP 5: Build up to move-in day
Build. Transport. Finish. Ritz-Craft will:
build your new home in climate controlled facility
set a schedule for site prep and foundation
install your home securely on foundation
Your home is now 70-80% complete!
Your independent builder will:
finish electrical, heating, and plumbing systems
finish landscaping, porches, and garage construction
provide a final walkthrough
Welcome to your new home!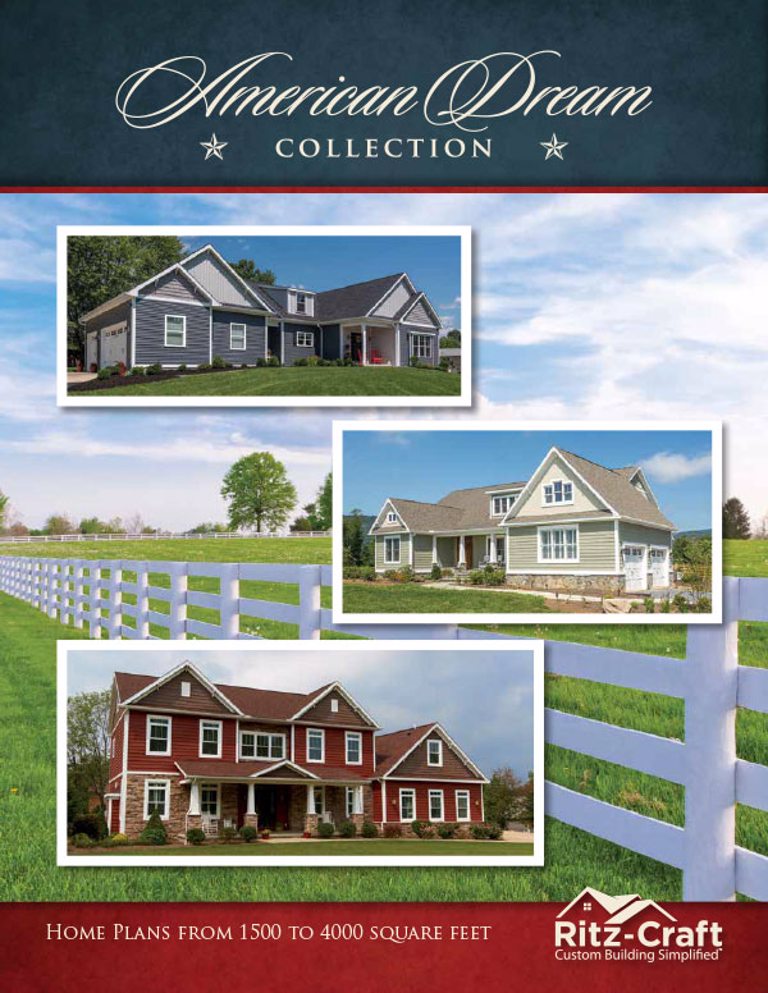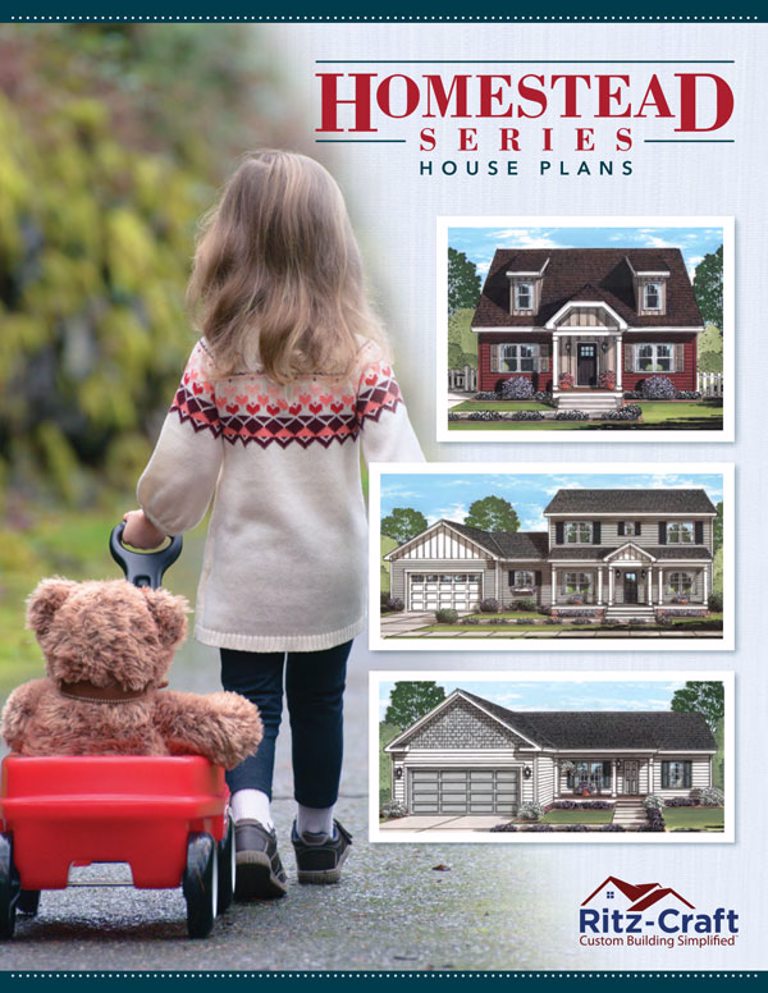 Ritz-Craft Resources
Get instant access to hundreds of downloadable, easy-to-print floor plans and renderings of quality homes.
Free Downloads